At my tranquil reflexology clinic you can enjoy reflexology of the feet, hands, and ears and/or Indian head massage.
Lisa is a qualified Reflexologist and is trained in reflexology of the feet, hands and ears.  Bookings are available for 30, 45 or 60 minute appointments with the option to add on a 10 minute head or hand massage or a 10 minute chi balance on the Chi machine.
Reflexology is a gentle non-invasive complimentary therapy that can be effective in promoting deep relaxation and wellbeing.  Stimulation of the reflexes in the feet, hands and ears encourage the body to self heal by improving circulation, reducing stress, pain, and restoring natural balance.
Regular reflexology treatments may support:
Easing muscular-skeletal tension
Energy elevation
Encourage relaxation
Headache and migraine relief
Hormone balancing
Improved quality of sleep
Improved blood circulation and lymphatic drainage
Immunity support
Pain reduction
Reduced stress
Wellbeing enhancement and more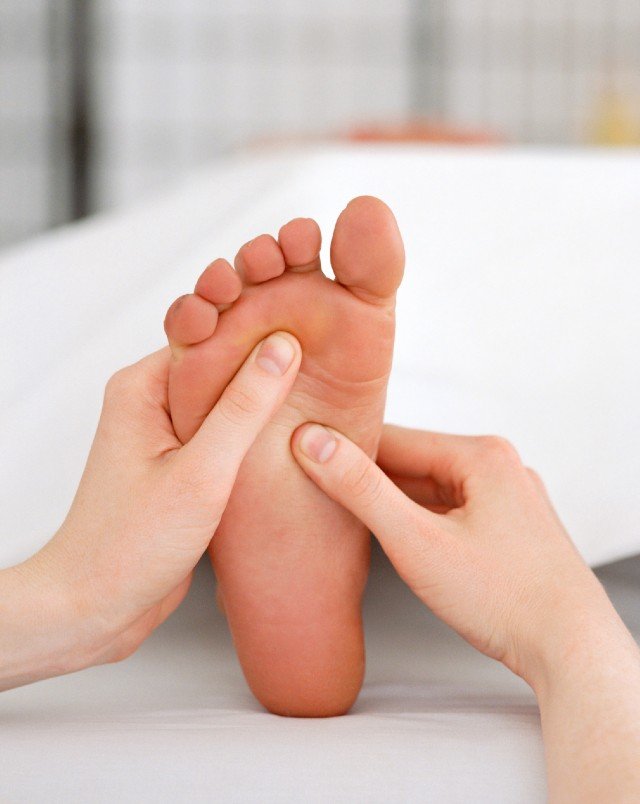 Booking & Cancellation Policy
I know that sometimes you're unable to make your appointment and it's necessary for you to change it. During this time with COVID-19 and to safeguard and protect everyone's  health and well-being, I encourage you to contact me as soon as possible to reschedule your appointment if you're feeling unwell.  Out of consideration for others, and where possible, I kindly ask that you provide a minimum of 24 hours' notice if you need to change or cancel your appointment. Any cancellations after this time might incur a charge. If you have any questions, please don't hesitate to contact me on 021 733 431 or email me at lisa@thereflexologist.co.nz.
Clients are reminded that Complementary Therapies should NOT be viewed as a replacement for medical care, they are complementary to. If you have any concerns about your health you should always seek advice from your doctor or health care practitioner. It's a good idea to inform your doctor if you are receiving a complementary therapy treatment as I am happy to work collaboratively with them.
COVID19 - Appointments under the (Red and Yellow) Traffic Light System
I will be open as per the health guidelines set out by the Government, and will be doing everything I can to keep you safe. Below is what you need to know about visiting me under the COVID-19 Protection Framework (traffic light system).
In order to enter my clinic and receive services, you must have and show proof of your My Vaccine Pass.
Please scan the Covid Tracer App QR code which will be displayed on the clinic door. If you do not have the Covid Tracer app, I will have a form for you to safely fill out and place into a box. I will not share your information with anyone, unless required to do so (ie conduct contact tracing due to Covid exposure). 
Please use my hand sanitiser upon entering the clinic.
Please wear an approved grade face mask over both your mouth and nose. 
If you are feeling unwell, I ask that you please stay at home and give me a call.
What I am doing to keep you safe
I will be sanitising and cleaning all high touch areas regularly (and in between appointments). 
I will be wearing an approved grade face mask at all times and will be regularly sanitising my hands. 
I will be sanitising the clinic and changing all towels, blankets, and bedding in between appointments.